May. 25, 2023
Methyl acetate is a versatile chemical compound used in various industries, including paints and coatings, adhesives, pharmaceuticals, and fragrances. As the demand for environmentally friendly and sustainable products continues to rise, the market for methyl acetate has witnessed significant growth. In this article, we will explore the current market trends and provide an outlook for methyl acetate production.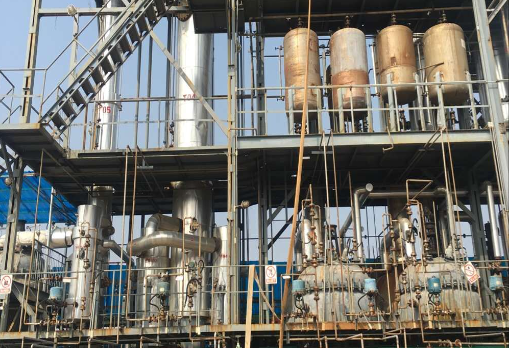 1. Growing Demand in the Paints and Coatings Industry:
The paints and coatings industry is one of the primary consumers of methyl acetate. Methyl acetate is commonly used as a solvent in water-based paints, providing excellent solvency and fast evaporation rates. With increasing environmental regulations and a shift towards eco-friendly formulations, the demand for water-based paints has surged. This trend has positively impacted the demand for methyl acetate, and it is expected to continue in the coming years.
2. Increasing Adoption of Sustainable Solvents:
The growing awareness of environmental sustainability has led to a rising demand for green solvents. Methyl acetate is considered a greener alternative to traditional solvents like toluene and xylene due to its lower toxicity, low VOC (volatile organic compound) content, and biodegradability. As a result, many industries are actively seeking environmentally friendly solvents, including methyl acetate, to meet regulatory requirements and consumer preferences.
3. Shifting Focus towards Bio-based Methyl Acetate:
The production of methyl acetate can be derived from both fossil-based and bio-based feedstocks. There is a growing interest in bio-based methyl acetate as it offers several environmental advantages, such as reduced carbon footprint and decreased dependence on fossil resources. The use of renewable feedstocks, such as bioethanol, in methyl acetate production is gaining traction, and several companies are investing in research and development to commercialize bio-based methyl acetate production processes.
4. Emerging Applications in Pharmaceuticals and Personal Care Products:
Methyl acetate has found applications in the pharmaceutical and personal care industries. It is used as a solvent in the formulation of pharmaceutical drugs and as a fragrance ingredient in perfumes and cosmetics. The expanding pharmaceutical and personal care sectors, driven by population growth and increasing consumer spending, are expected to contribute to the demand for methyl acetate in these applications.
5. Regional Market Dynamics:
The methyl acetate market is influenced by regional dynamics. Asia Pacific, particularly China, has been a dominant player in the production and consumption of methyl acetate. The region's strong manufacturing base, growing construction industry, and increasing demand for paints and coatings have propelled the market growth. Additionally, Europe and North America have witnessed a shift towards eco-friendly solvents, driving the demand for methyl acetate in these regions as well.
6. Focus on Research and Development:
Companies in the methyl acetate production sector are investing in research and development activities to enhance production processes, improve efficiency, and reduce production costs. The development of advanced catalysts and innovative production technologies is expected to further optimize methyl acetate manufacturing. These efforts aim to meet the increasing demand, improve product quality, and align with sustainability goals.
Looking ahead, the methyl acetate market is anticipated to experience steady growth. Factors such as the rising demand for environmentally friendly solvents, increasing adoption of bio-based feedstocks, expanding end-use industries, and ongoing research and development activities contribute to the positive outlook for methyl acetate production. However, challenges such as price volatility of raw materials and regulatory constraints need to be carefully managed by industry stakeholders.
Conclusion
The market for methyl acetate is witnessing significant growth, driven by factors such as the demand for eco-friendly solvents, sustainable manufacturing practices, and expanding end-use industries. As the world moves towards a greener and more sustainable future, methyl acetate is expected to play a vital role in meeting the evolving needs of various sectors, making it an important chemical compound in the global market.