New MEG Production Process
Dec 04, 2017
SL TECH offers new process flow diagram of MEG. Our MEG plant is the most competitive and advanced production. Below is our process flow of MEG production. The second picture is our reference plant of MEG technology.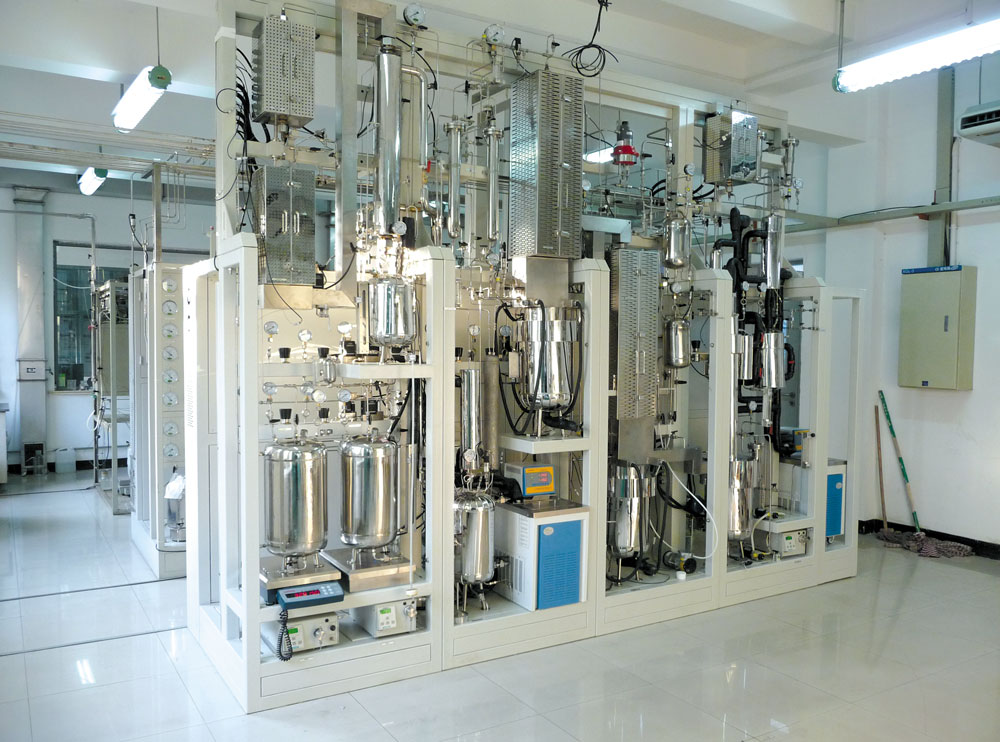 The MEG plant provided by SL TEC has advantages as follows:
1. The pressure of the carbonylation unit is increased to 2.0-3.0MPa, about 5-7 times the conventional process, thereby the diameter of main equipment and pipes are reduced by 2-2.5 times.
2. The carbonylation reactor is changed from tubular type to plate type, whose heat transfer effect is increased by one time, the catalyst loading coefficient increased by over 60%, the STY (Space-to-Time Yield) more than doubled, which allows the large scale of each production line.
3. The catalyst has better selectivity, higher conversion yield and longer service time ( over 2 years)
4. The CAPEX of the carbonylation unit is reduced by 50%, while the investment of the carbonylation unit takes 40% of the total investment.
Welcome contact us for more information of MEG technology. We would give you best service.
About us
Hubei Sanli Fengxiang Technology Co.,ltd is a young technology company specialized in providing EPC contracting service and the import & export of chemical plants.