Jan. 26, 2021
As a Hydrogen Peroxide Plant Supplier, share this with you.

Rigid PVC has low impact strength and poor low temperature resistance. In order to expand the scope of application, it is necessary to blend impact modifiers with general-purpose polyvinyl chloride resins. Impact modifiers are additives that can transform brittle plastics into tough plastics and improve their impact resistance.
At present, the main varieties of PVC impact modifiers are chlorinated polyethylene (CPE), methyl methacrylate-butadiene-styrene copolymer (MBS), acrylonitrile-butadiene-benzene copolymer ( ABS), EVA, ACR,
Random copolymer of acrylonitrile and butadiene (NBR) and rigid particles.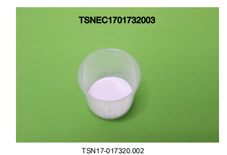 Acrylics Impact Resistant Modifier
The main function of the impact modifier is to improve the low-temperature embrittlement of polymer materials and give them higher toughness.
In addition to being used in PVC processing, impact modifiers are being expanded to PC, PBT, nylon, ABS and other resins to improve processing performance and increase impact strength.
Effect
The mechanical properties are better than low-density polyethylene, and the melting point is higher than that of low-density polyethylene, about 126 136°C. Its embrittlement is mainly used as a modifier of polyvinyl chloride to improve the impact resistance of polyvinyl chloride.
Among them, ACR's impact resistance, compatibility with PVC, and light stability are better than CPE and MBS. The transparency of MBS and other additives are better than ACR and CPE. Since the performance of CPE can meet the requirements of use, and the price is low, the current consumption is relatively large.
Our company also has Acrylics Impact Resistant Modifier on sale, welcome to contact us.